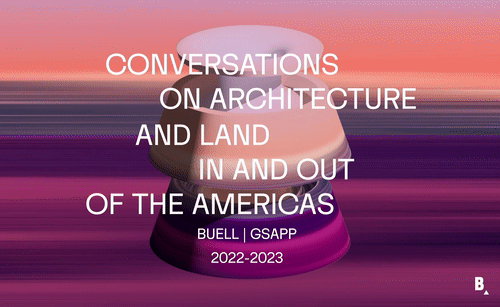 Design by Morcos Key
This year, the Buell Center is hosting a series of conversations among scholars, designers, and cultural producers whose work clarifies architecture's imbrications with land in the Americas. This plural, Americas, helps decenter the concept of "American Architecture" in two ways: by connecting building practices across the Western Hemisphere, and by recognizing that there are several Americas within the United States.

Not too long ago, "American Architecture" was an unambiguous formulation, but today there is clearly no such single cultural product. If "land" seems especially ripe for architectural rethinking, then, it is because it has given many permission to think about history in grand metaphorical terms: that America was built like a building, as one thing, in one place. Undoing this myth is no easy task, however. We will privilege stories and projects that reveal the highly technical ways these landed imaginaries continue to affect how the built environment is designed and inhabited.